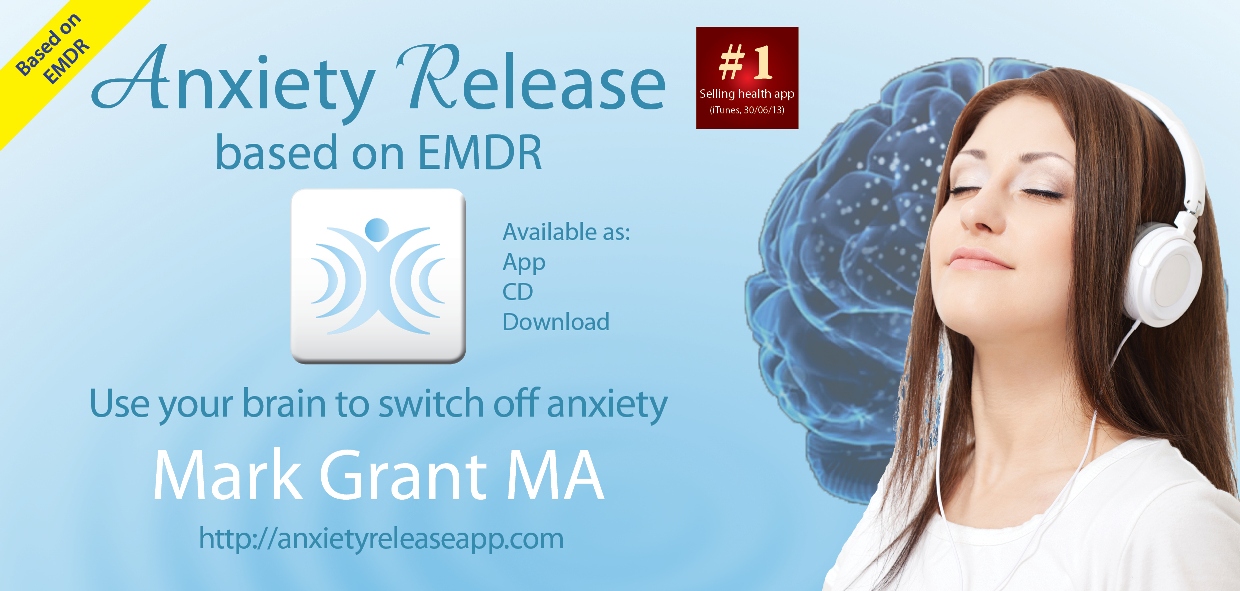 Wecome to the Anxiety Release App Website
Download Anxiety Release for Android or iPhone now
Audio Interviews about the Anxiety App
Audio Transcriptions
About
Welcome to Anxiety Release, the home of a brain-based approach to overcoming anxiety. Based on EMDR, Anxiety Release works by stimulating the brain with bilateral stimulation (alternating audio and/or visual stimuli ), which captures attention processes and diverts emotional resources. Because this kind of stimuli appeal to areas of the brain involved in sensory processing, the same areas of the brain responsible for anxiety, change tends to happen more easily than some other methods.
Here you will also find information about anxiety, who it effects, how it's produced by the brain and how to harness this knowledge to overcome anxiety.
This website is also home to Android and Apple/iTunes versions of the Anxiety Release app which shows you how to release anxiety using sensory and auditory bilateral stimulation.
Because bilateral stimulation appeals to the unconscious, sensing part of the brain, there is no need for effortful thinking or struggling with feelings. All you have to do is LISTEN and your brain will do the rest!
These Apps consists of;
1 x brain training session 2 x guided anxiety management sessions
1 x pure bilateral stimulation session (audio & visual)
1 x safe place exercise Progress Log function Powerful Bls brain visual
These Apps are suitable for both clinicians and clients.
For more information about Anxiety release click here .
For research about this app click here.
For a powerful demonstration of the App in action click here .
To obtain this app from the Itunes store please click here.
To obtain the Android version of the App please click here.
To obtain a CD version of Anxiety Release please note the following stockists;
To obtain an mp3 version of the app, please go to http://www.voltahealth.com/
Anxiety Release based on EMDR now available for Android
The Android version of Anxiety Release has just been made available in the Google play store. You can download it here.
Download Anxiety Release for Android
Contact:
This website is brought to you by Mark and Ana Grant, clinical psychologists based in Melbourne Australia. Please feel free to contact us with any questions, feedback or for a consultation at markgrant@anxietyreleaseapp.com
Anxiety Release for Android
The Anxeity Release App based on EMDR
Anxiety Release iPhone/iPad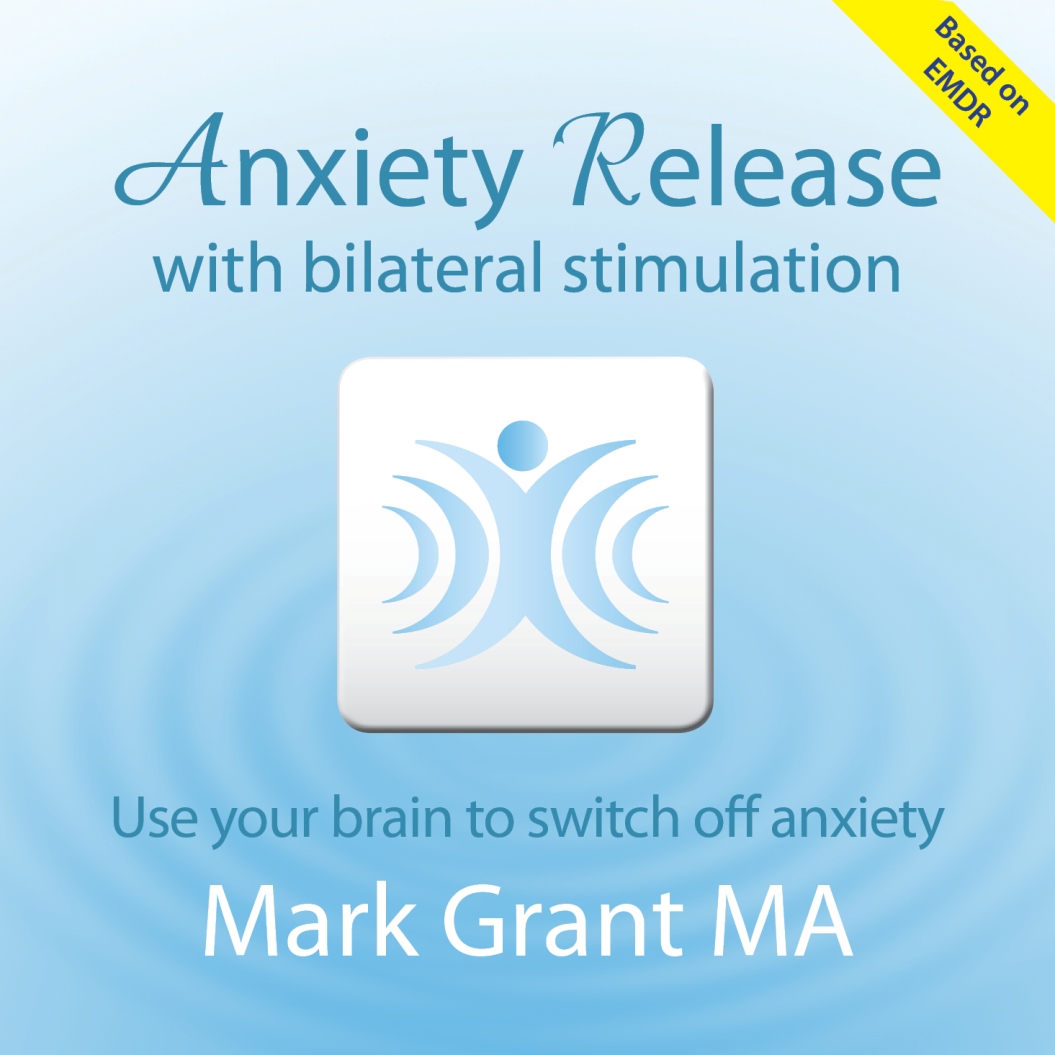 From the blog
News and Articles about Anxiety
A research paper describing how one woman used the Anxiety Release app to overcome her carpal tunnel syndrome pain has just been published to the Journal of Occupational Rehabilitation. This makes anxiety release one of the first health apps to have research backing. ...